Innovation by Design
Our comprehensive, research-based, full school year curriculum for preschool
Our curated approach guides educators in designing classroom environments, incorporating natural and recycled materials, and introducing children to an array of tools and skills inherently at their disposal that will allow them to flourish within the learning environment, all while inspiring their innate curiosities and natural competencies.

Our curriculum is State Approved for School Readiness (SR) and VPK.
Our curriculum is State Approved for
School Readiness (SR) and VPK.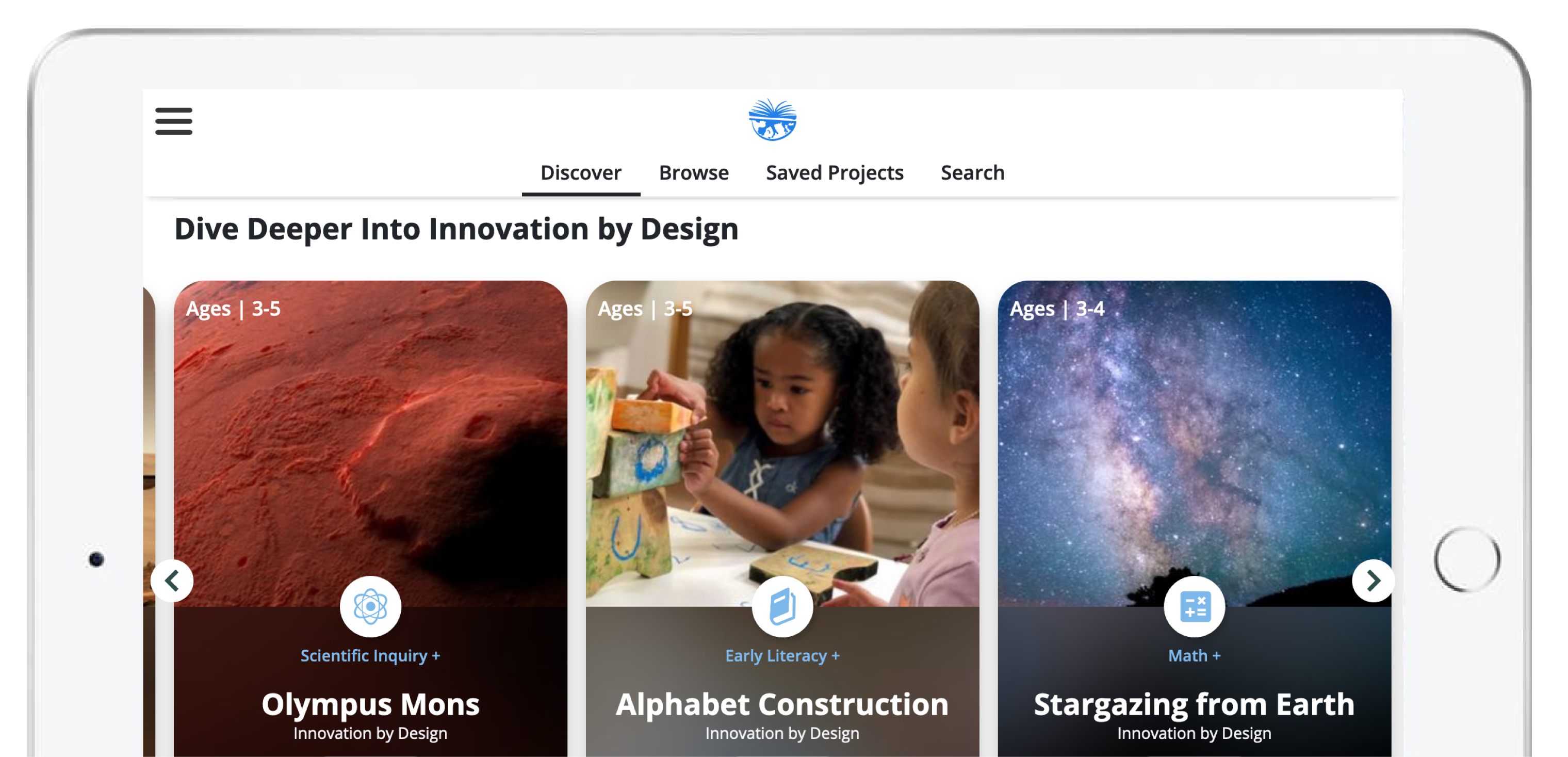 Powered By

Simplify planning, invigorate teaching, and strengthen family engagement with our easy-to-use platform.
Our user friendly platform delivers the Innovation by Design Curriculum for Preschool with step-by-step instructions and support for educators, activities and guidance focused on hitting key developmental domains, clear integration of learning standards and benchmarks within each lesson, and a documentation tool calibrated to highlight learning and facilitate engagement with families.
Tools Designed For Educators,
By Educators
A Curriculum Coordinator in every classroom.
The Innovation by Design Curriculum for Preschool offers curated content for a full school day, equipping educators with a toolkit of daily lesson plans that include large group activities, circle time and lunchtime discussion prompts, story time guides, outside play activities, early math and literacy, extension activities, and more.
Lesson planning tool >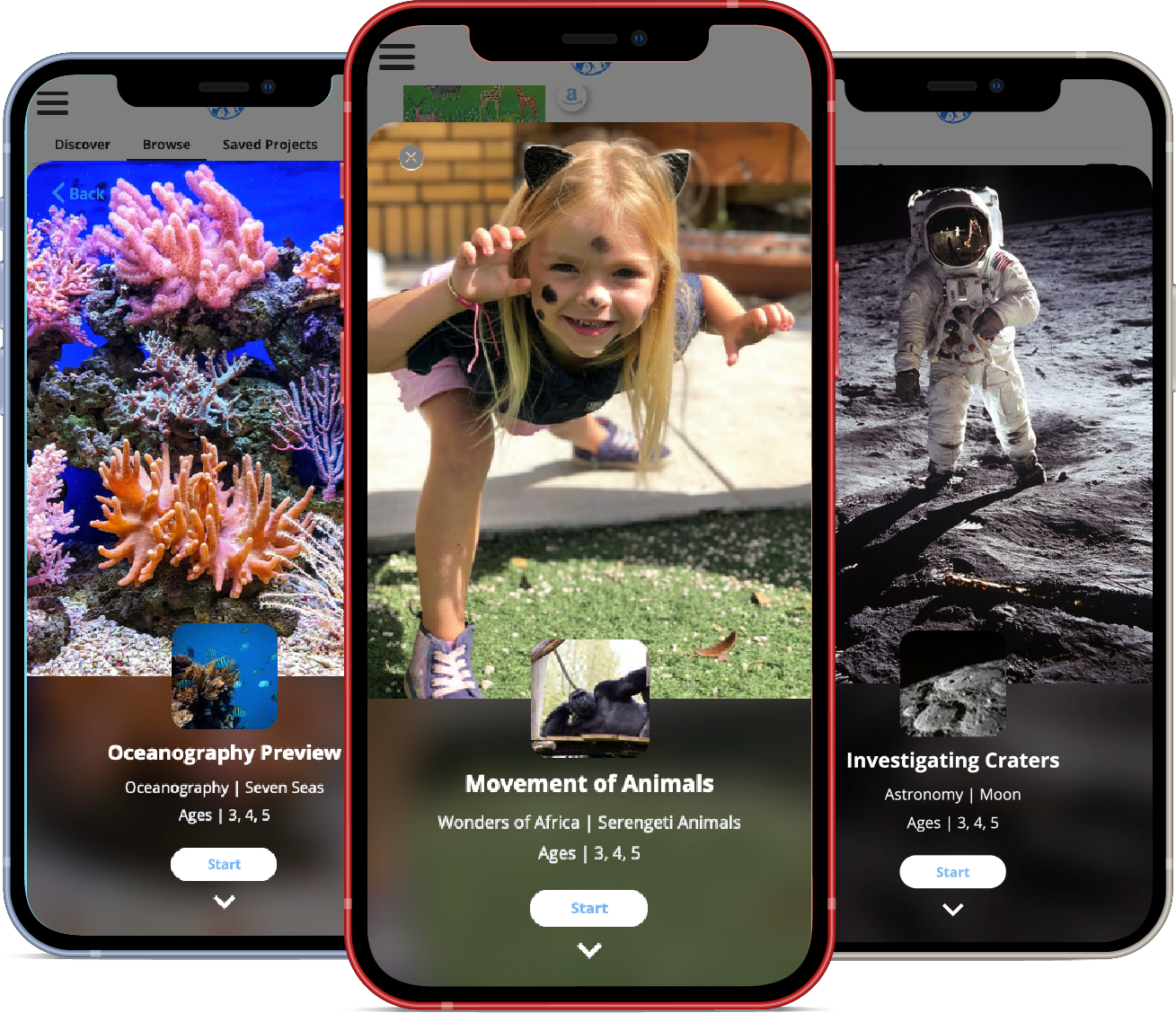 Curated content for your entire day.
Daily tools and hands-on explorations empower educators to incorporate critical developmental skills and practices into their daily classroom routines, ensuring children are constantly learning and strengthening the foundational skills children need.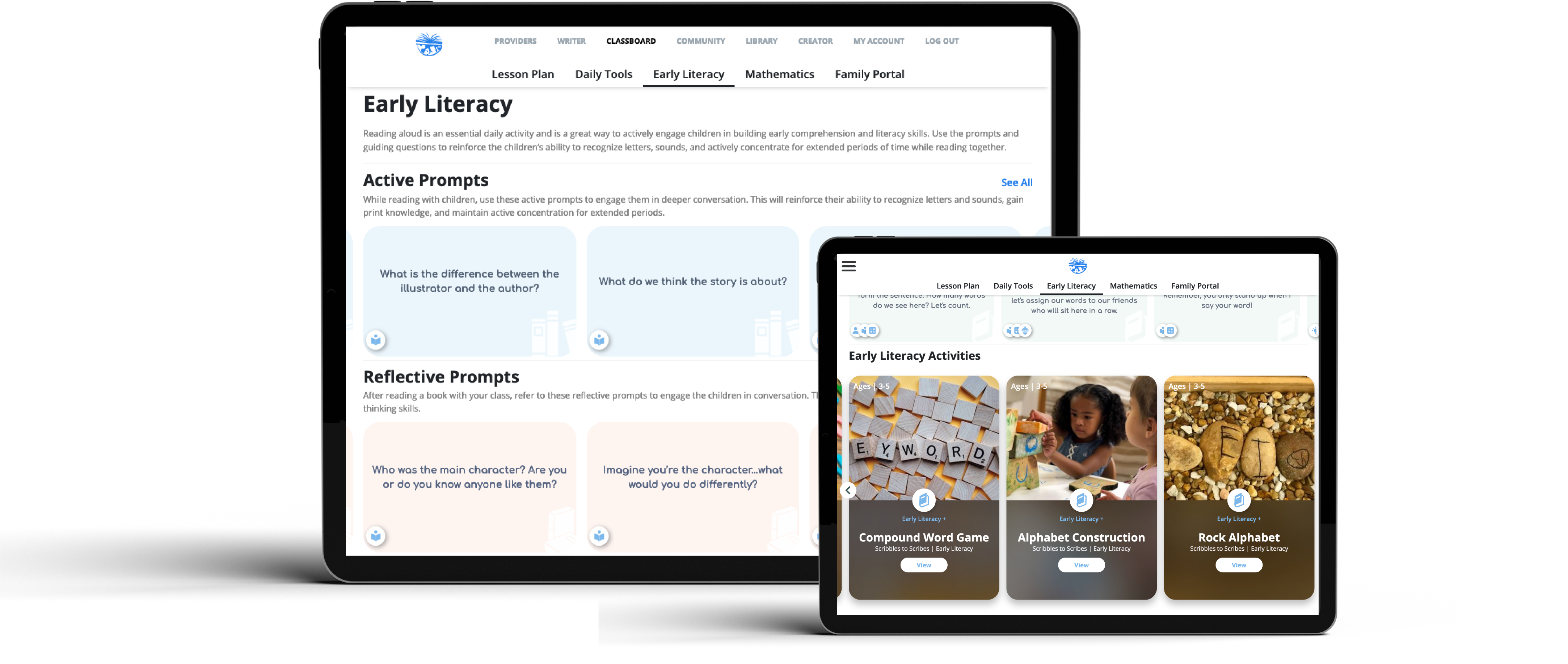 Step-by-step instructions for each part of the day.
Our curated lessons guide teachers in introducing topics of study, engaging children with media and facts, supplying hands on activities for deeper exploration, and reflection questions to reinforce the learning. Each step guides children and teachers through an interactive process of learning and documentation.

Materials you need, organized and on demand.
Our dashboard view allows educators to see the materials they'll need daily and order materials with one click, ready for next day delivery, powered by Amazon.
Learn more >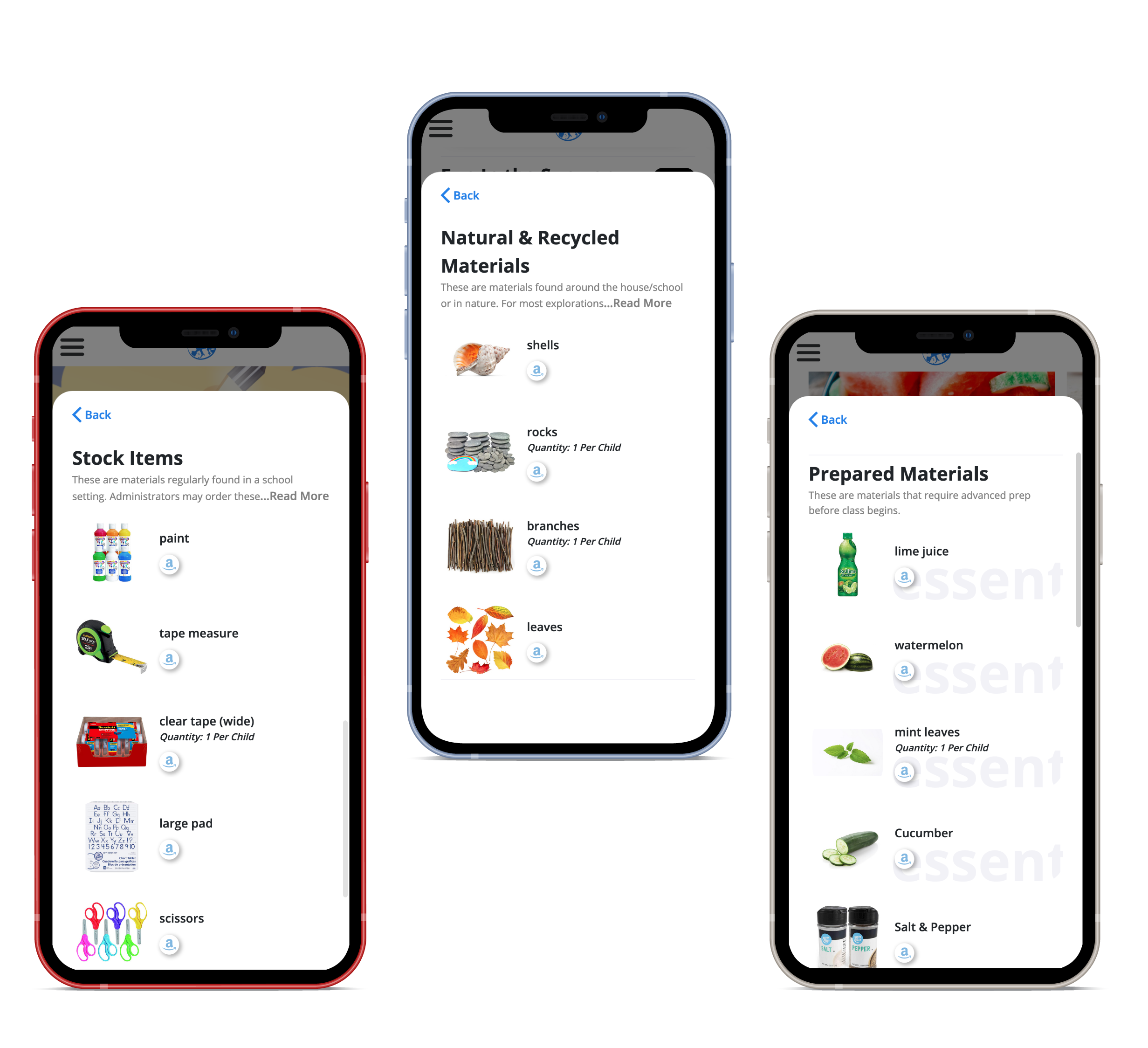 Community inspired learning.
Lessons include example photos of completed projects and activities from our lab schools. Browse example photos to guide and inspire you in your own unique creations.
View library >

Guided prompts and questions for deeper dives.
Educators are provided with prompts and questions within each lesson, calibrated to deepen the conversation and highlight learning opportunities. Questions are benchmarked to empower teachers with the pedagogy behind each action, which offers them an opportunity to guide children with intentionality.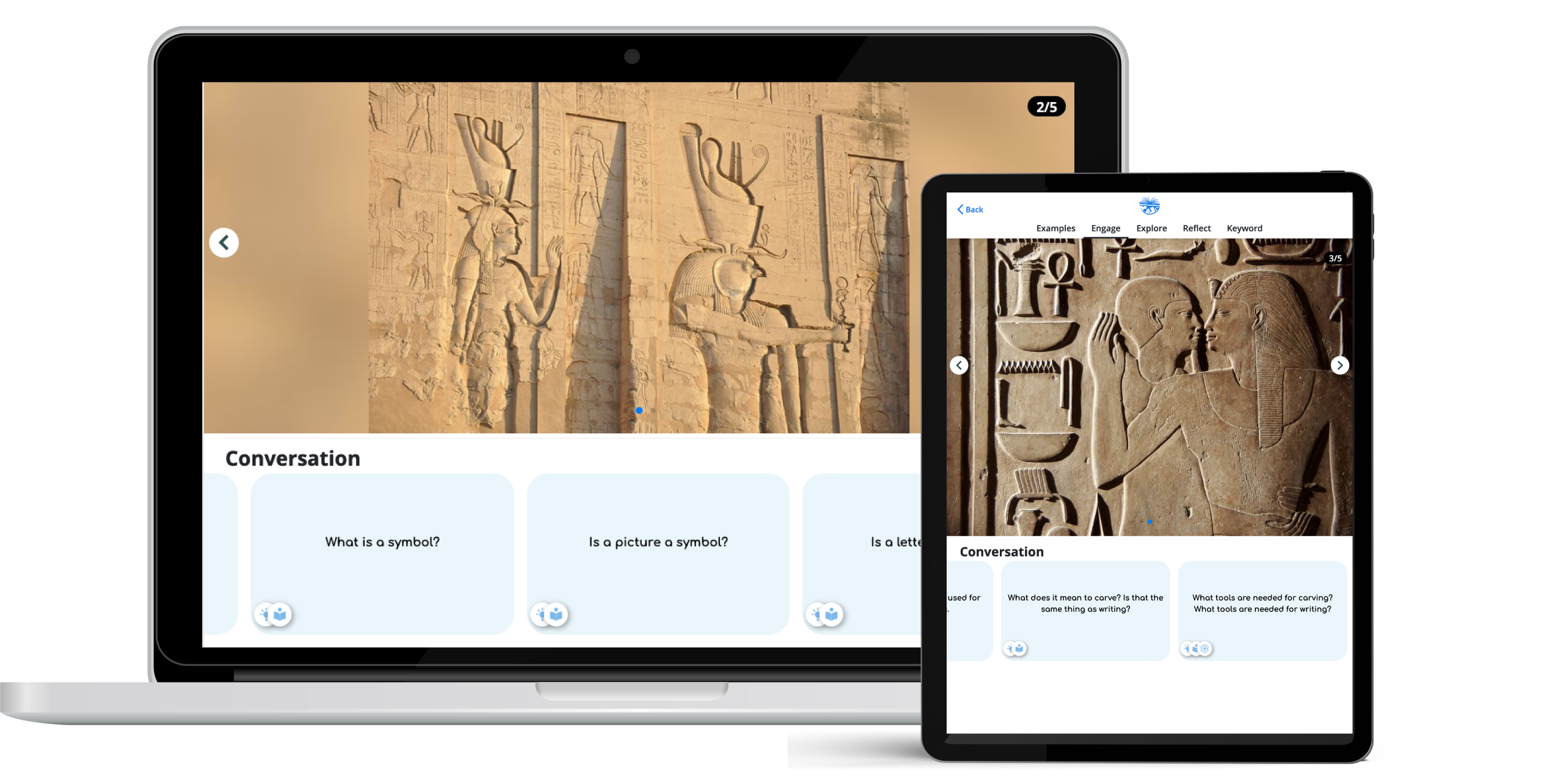 Early Learning Standards mapped to each lesson.
Lessons, activities, and guiding questions all include highlighted learning benchmarks helping educators in both lesson planning and during instruction to drive conversations that emphasize the academic and developmental objectives present in each exploration.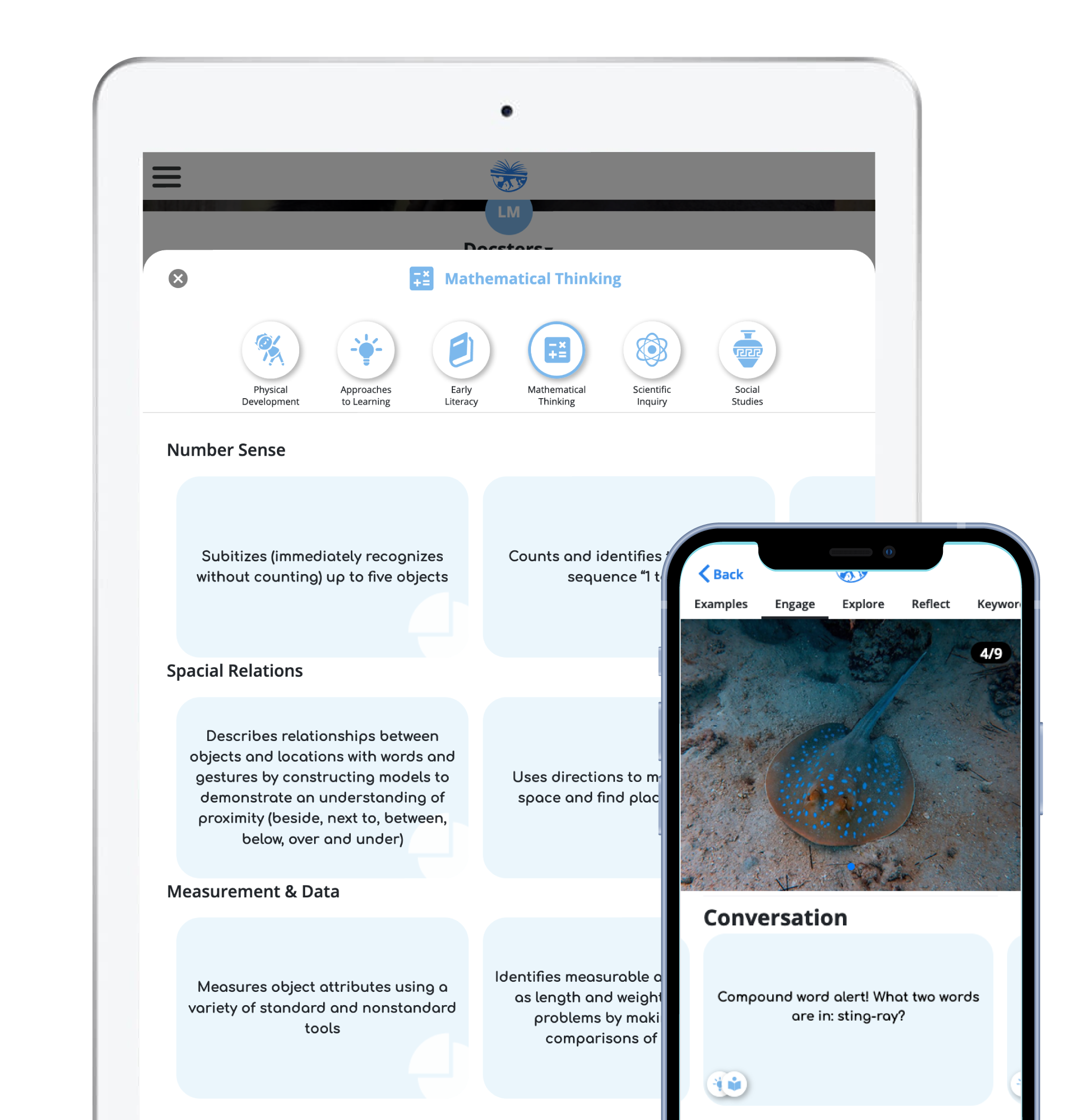 Stay connected and increase engagement.
Each school account includes a private Community Newsfeed for teachers to share their favorite daily learning moments and videos directly with parents in their classroom. Totally private, always secure.
Observation tool >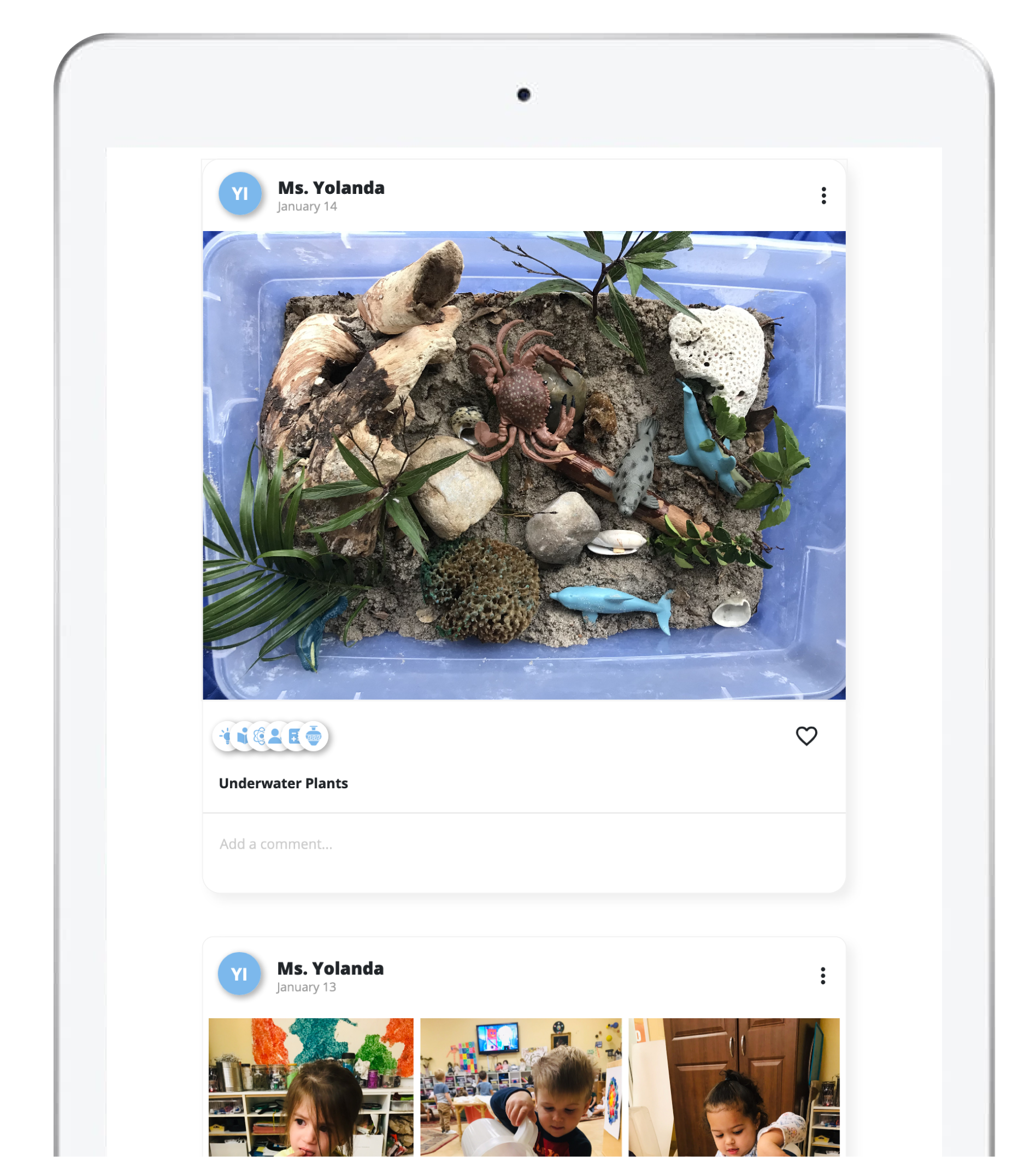 Innovation by Design

The modules in this volume explore some of the richest and most mysterious environments on our planet. Children will assume the role of scientists, explorers, anthropologists, and astronauts in their exploration of the many mysteries and phenomena of our planet, and beyond!

Our curriculum is State Approved for School Readiness (SR) and VPK.
Our curriculum is State Approved for
School Readiness (SR) and VPK.